AN OPEN LETTER TO HOME DEPOT
– its Board Members, Leadership and all Stakeholders
---
Home Depot recently held their annual shareholder meeting. We are all shareholders in planet Earth, and we all have a stake in getting Home Depot to stop destroying the rainforest.
Home Depot sells Sandeply plywood, whose label claims it "comes from sustainably managed forests and plantations." But the manufacturer Endesa-Botrosa logs old-growth Ecuadorian rainforest to make the plywood's top layer veneer. By selling Sandeply, Home Depot's sourcing practice drives deforestation of one of the world's most biodiverse rainforests...
Stay up-to-date on our efforts. We promise to only email when it's really important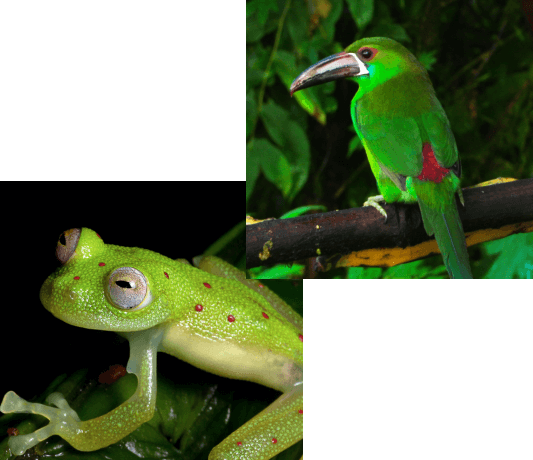 The number tree species in the Chocó region.
The amount of remaining forest in Western Ecuador.
Wood used for Home Depot plywood is sourced unsustainably from Ecuador.
---
Home Depot's Sandeply veneer plywood is sold exclusively at Home Depot, carried by its 2,200-plus stores. The top veneer of Sandeply is made from old-growth tropical hardwood called sande, or Brosimum utile.
---
Sandeply pallets have a label claiming the wood is from sustainably managed forests and plantations—it's not. Home Depot sources its Sandeply from Ecuadorian manufacturer Endesa-Botrosa that extracts sande trees from high conservation value, primary rainforests in the Chocó region of Ecuador. Endesa-Botrosa removes old-growth sande trees in large numbers from these forests, following no management plan.
---
Home Depot's Sandeply is sold with false sustainability claims.
---
The Chocó is one of the most biodiverse places on earth, with 300 tree species – more than all of North America. The Western slopes of the Andes and surrounding areas in Ecuador contain 10% of all the bird species in the world, and the Chocó has the highest number of unique bird species of any region in the world. Mammals endemic to the area include the jaguar, the spectacled bear, and the brown-headed spider monkey, whose favorite food is the sande tree.
---
The Chocó needs and deserves protection.